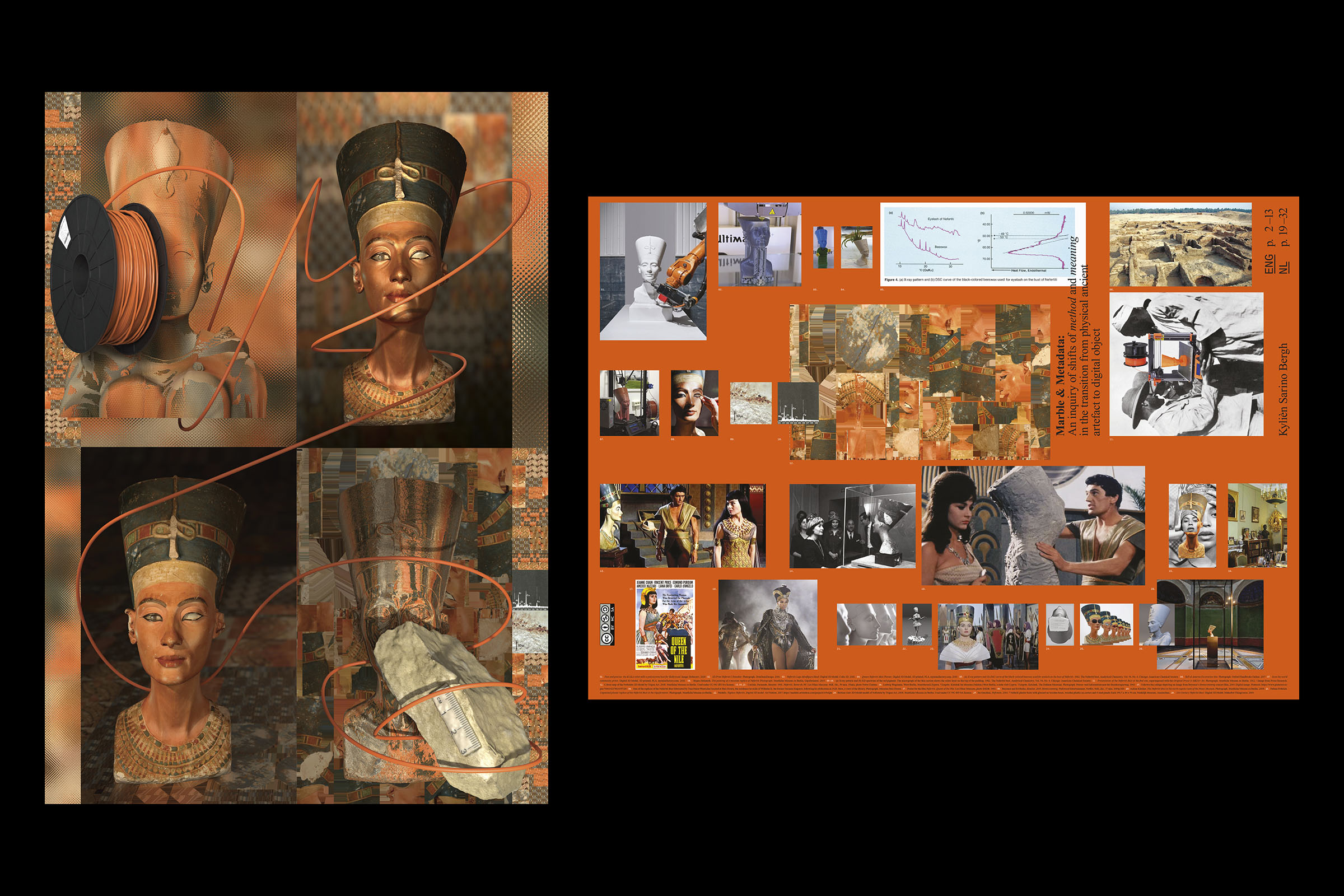 A2 double-sided dust jacket containing bricolage poster and image catalogue.
The research project Marble & Metadata investigates the transition from ancient artefact to digitised 3D models. The Nefertiti bust, dated to the 14th century B.C., rediscovered in 1912, digitised in 2008, and released under the Creative Commons License in 2019, provides an interesting case study. Thousands of models, modifications and variations circulate through internet platforms like Etsy and Sketchfab, often associated with maker spaces, craft culture and hobbyists, but also commercial corporations like Kuka, an international company specialised in automatization, and Prusa, an open-source 3D printer manufacturer, showcase their products and services through demonstrating the reproduction of the iconic Nefertiti bust. The changing condition of materiality challenges the traditional understandings of material culture. How does the physical ancient singular artefact relate to the multiplicity of its digital replicates? How do we interpret and look at digitised models when traditional methods of interpretation, closely linked to material condition and authenticity, seem insufficient for the approach of the digital objects? The project developed into an academic essay and a substantial body of visual research material. Herewith, the bilingual publication (ENG/NL) aids the argument of the paper by supporting the theoretical analysis with references from mass media and digital culture. In addition, the screen captures from digital three-dimensional modelling software Blender demonstrate the obscure relation between physical material conditions and digital materiality. The poster wrapping the publication takes the approach of the bricoleur, as defined by Claude Lévi-Strauss, as acting from amateurism and affection. Assemblage, collage and montage form the basis in obscuring the material condition of ancient archaeological heritage and shatter the singularity of authentic artefacts into a multiplicity of mutable appearances.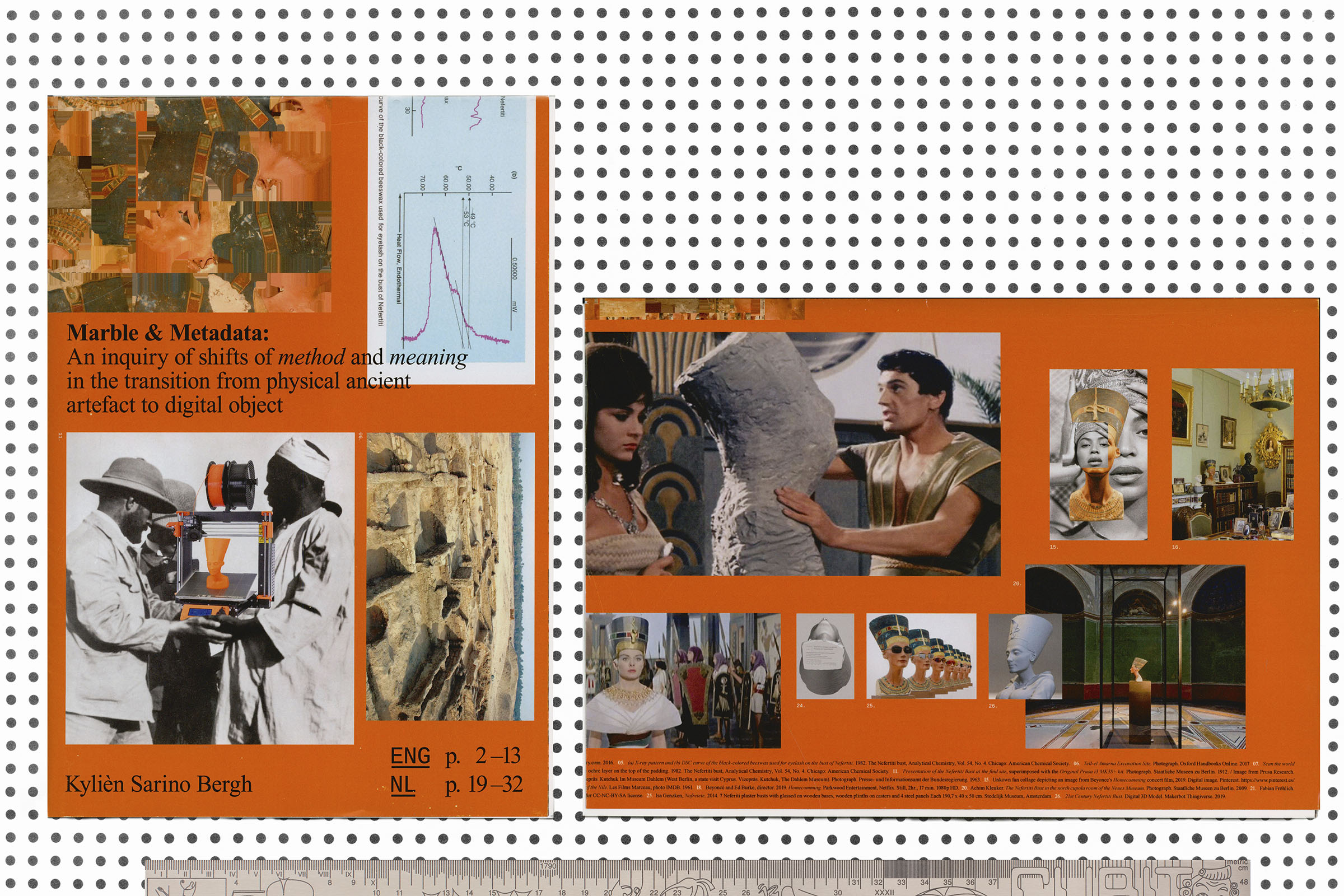 LINKS & FURTHER READING: → Staatliche Museen zu Berlin, Nefertiti: The Replica → Downloadlink to the Nefertiti 3D model → Paul Leonardi, Digital materiality? How artifacts without matter, matter, 2010. → Claude Lévi-Strauss, The Savage Mind, 1966. → Douglas Davis, The Work of Art in the Age of Digital Reproduction, 1995. → Mark Deuze, Participation, Remediation, Bricolage: Considering Principal Components of a Digital Culture, 2006.
[X]